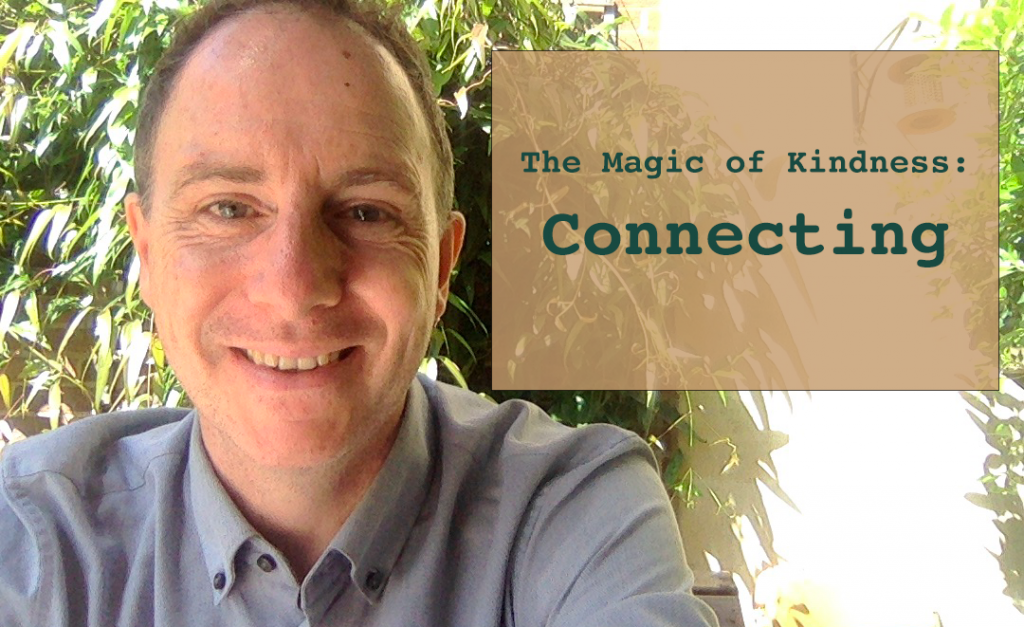 How do you apply kindness in business?
By MAGIC:
Moving
Attuning
Giving
Inspiring
Connecting
In this final part of my introduction to The Magic of Kindness, I will focus on Connecting.
Magic Book
David Berglas is a living legend in the magic world. Some years ago he was on TV regularly and a household name.
I have had the privilege and pleasure of meeting and talking to him at The Magic Circle headquarters in London. I also heard him lead a session on his favourite magic books. David said that his favourite magic book was not actually a magic book. It was "How to Win Friends and Influence People" by Dale Carnegie (#ad).
I smiled when I heard that, I had read it a few years earlier.
Foundation Creation
Before I read Carnegie's book, I felt awkward in social situations, didn't know how to get conversations going. Carnegie taught me to smile and ask people about themselves.
People love talking about themselves. When you show interest in them, it says, "You are important to me." It lifts their status.
Once you've asked a few questions, you can find a point of connection. Maybe somewhere you have lived, studied, holidayed; perhaps common interests or people you know in common.
Then you have a connection – something to build on.
I started trying this out in my close-up magic gigs. It made a huge difference: I could see precisely why David Berglas liked it.
The wartime proverb tells us, "It's not what you know; it's who you know."
Carnegie taught me how to get to know people. And then I practised it.
Know, Like and Trust
How does connecting apply in sales? In his book Endless Referrals (#ad), Bob Burg famously observed that people buy from people that they "Know, like and trust."
You have to make a connection for this to happen.
People need to connect with you, and they need to connect with the idea that you're selling. If they're a Star Wars fan and the purchase you're offering enables them to feel closer and more connected with Star Wars, then you're onto a winner.
If you're selling an idea, they need to feel connected with the idea.
I spend some of my time working for a charity, ZANE, that helps people in Zimbabwe. It is no surprise that most of our supporters have some sort of connection with Zimbabwe.
The Power Lead Connects
In terms of leadership, we naturally want to follow someone with whom we feel a connection.
We need to know, like and trust our leaders. As Michael Hyatt says, "Everyone is a volunteer. "
As leaders, you're selling your vision and mission to those you lead.
Kind Connection
How is connecting an act of kindness?
Well, to connect, we have to let part of ourselves become entwined with part of another person. And we have to accept part of them. This exchange creates a connection.
Just connect. Everything else flows from there.