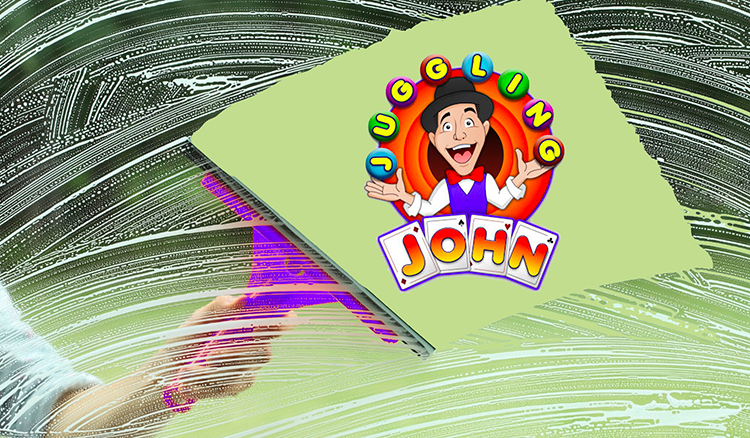 Clarity
I had to sell the party to the birthday parent to get the gig, but I am full sales mode from when I arrive at a kids party to when I leave. I shall explain why.

I have been examining the ABC of sales proposed by Daniel Pink in his book "To Sell is Human" (#ad). They are:
Attunement
Buoyancy
Clarity
This post deals with the third point, clarity.
Always Selling
During the party, I am selling to the birthday parent (to avoid buyer's remorse), to the birthday child, to the guests and to the other parents. I need to establish clarity about me and my offering. 
In his excellent chapter on clarity, Pink suggests that sales people need to:
Identify the real problems that need solving
Contrast their solution with the alternative
Deliver a positive experience
What's Your Problem?
Let's take a six-year old birthday. The birthday parent(s) are expected to provide a party for the whole class but, on the whole, they have no idea how to control and entertain them. So they think they need a magic show.
However, their actual problem is that they are feeling stressed about the party and they want to deliver something special for their child. In addition, it would be good if it was a positive experience for everyone. Good magic would be a bonus.
Re-framing the problem like this suddenly means that the actual tricks performed are far less important than the degree to which the entertainer reduces stress levels. I identified this many years ago and it made a big difference to the way I sold and conducted my parties. They are now famously calm. Even though there are short periods of deafening noise, there are also periods of pin-drop silence. Everything is under control the whole time and everyone has a great time.
The parents look visibly relieved at the end. I have solved a problem that they didn't even identify at the outset, but it was the actual problem that needed to be solved.
As sales people it is important to ask questions to establish clarity: what is the actual problem that needs solving? It may well not be the problem initially presented. Take time and trouble to do this and your prospect will feel understood and appreciated and will trust you more.
Compare and Contrast
You can establish clarity about your proposition's value by contrasting it with the alternative.
I offer different packages for children's parties. For some I take control of the whole party and there are two hours of order and enjoyment. However, I also offer a show-only option where I just do 45 minutes and the parents look after the rest. 
In these instances, before and/ or after my slot I am not in control, I am just setting up or packing down. The children will normally be running slightly wild, maybe with an un-trained parent trying to be an amateur entertainer and organise some games. 
This is great for me. As soon as I take over I instil order where there was chaos. I bring focus on wonder where there was only distraction. It makes me look amazing in the eyes of the booker and the other parents.
As a sales person you can throw the value of your proposition into sharp relief by contrasting it with the alternative.
"They'll never forget how you made them feel"
Paraphrasing Carl W. Buehner, both in the context of magic performance and public speaking:
"They may forget what you say,
They may forget what you do,
But they will never forget how you made them feel"
People remember experiences far longer than material things. It make sense to deliver positive, memorable experiences and feelings wherever possible.
My aim at a kids party is to provide calm, wonder and enjoyment for the watching parents, rather than noise, stress and annoyance.
My final trick is with the birthday child. It involves little red balls that multiply in the child's own hand. It's not the most difficult trick to do, it's not the most impressive in a magic performance sense. But in terms of emotional punch it is way up there. When I ask the child for their favourite bit of the party, it is almost always when they made the balls appear in their hand.
Whatever you are selling, remember to focus on how your solution will change someone's experience and feelings.
And try to make the actual sales meeting a feel-good experience too.