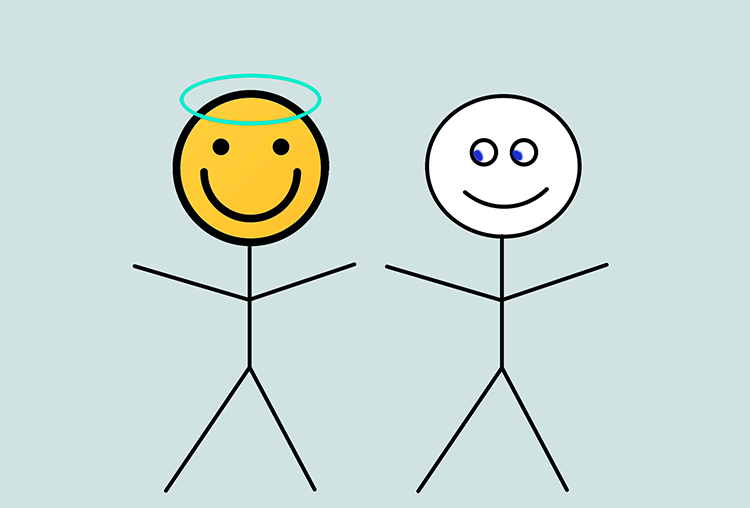 First Impressions
Part 1 was about establishing credibility online. How about establishing and maintaining credibility in person?
It starts as soon as someone sees you. As they say, you never get a second chance to make a first impression. Unless you are wearing a very convincing disguise!
Do you immediately appear highly competent, suitable to their needs and approachable?
Always On
You never know when or where these contacts are going to happen so, in a sense, you are always in "advertising" mode. I know, as a magician, that before during and after a show people in the audience may be assessing whether I might be suitable for their own party or event.
90% is Just Showing Up
It starts when you arrive. At a children's party I turn up 30 minutes before my start time. I am in my smart costume, such that I could be none other than a magician. I have had a cup of tea and nap in the car so I am refreshed, relaxed and in control. As a result the client visibly relaxes because they no longer have to worry about me not turning up.
I think it was Woody Allen who once said, "90% is just showing up." So true.
Within seconds of arriving, I do a trick for the birthday child. It's a quick, impactful trick which makes the child feel like they are magic. The child gives a huge smile and the parent further relaxes, again thinking that they have made an excellent choice of magician.
I also establish credibility with the guests. I do the same magic trick for all the kids as they arrive. They then believe that magic happens when I am with them.
Arriving early gives me plenty of time to discuss where the hosts would like the show, to make any suggestions about room layout and to work out in my own head what will and won't work in the space. I go back to my car and bring in only what is necessary for that particular show. The client sees me setting up very calmly with the minimum of fuss and no clutter. It sounds simple, but it has actually taken years to hone this process and I am still refining it.
Next I put on my head mic, even with small audiences. This allows greater dramatic vocal range, but also makes me look more in charge and professional.
I then deliver a stunning children's party, the like of which they have never seen before because it is all my own and has, again, taken years to hone. By this time the host is swelling with pride at having made such a good choice. The other parents are now having my credibility established in their minds. If there is opportunity I will also perform some close-up magic for the grown-ups during the tea break, allowing me to cross-promote my close-up magic for adults.
Tweak to Succeed
As with magic, as with all work and life. Face-to-face contact is important wherever it happens.
Strive to create a good impression of both yourself and your business with everyone you meet.
Think about all the stages of your face-to-face interactions with people. Can you tweak them to build your credibility?