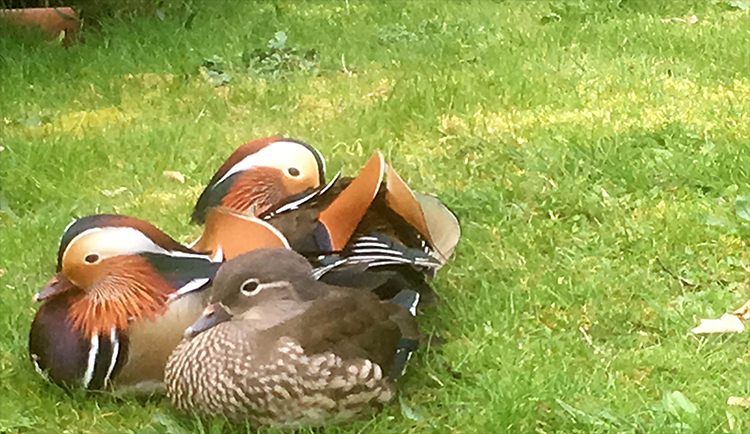 A Place for Everything…
When I do a show I need to know exactly where every prop is. I perform out of a suitcase for family shows and everything is arranged so that I can pick out the right trick whenever I need it. At the end of the show, and even as I perform in some cases, everything goes back in exactly the same place, ready for next time.
Similarly, when we magicians are performing close-up magic we talk about "pocket management". We need to know exactly where in our costume to find our pack of cards, our coins and our lemon(!). There are other props that I am not allowed to tell you about. I probably told you too much by revealing the lemon…
The back of my car has a precise arrangement. I can instantly see if I have forgotten to pack something and I can always go straight to the things I need when I arrive at a show. If I need something different for a special show I can go to my prop store in my garage and, again, I know exactly where to find everything. Minimum stress, maximum efficiency.
Mama Used to Say
I applied this approach to my magic way before I applied it to the rest of my life. I wish I hadn't waited so long, life is so much better now! There is an old, almost clichéd saying: "A place for everything and everything in its place." It is so old and hackneyed, the sort of thing that your parents and teachers told you, that my natural instinct was to rebel against it, to feel like it would somehow shackle me and stifle my freedom and creativity.
The Keys to Freedom
However, I have found that the exact opposite is true. Becoming more organised leads to much more creativity and freedom. It frees up headspace previously occupied by stress and it frees up time previously occupied by searching for stuff. "Where are my keys?!" is no longer a problem. They are either by my bed or in my right trouser pocket ?
This approach can be applied throughout your work and home life. At home in the kitchen, your clothes storage, your garage. At work in your office, your car, your briefcase. Anywhere that you have to use and store stuff.
How to Get There?
Of course, you have to reach the organised point to start with.
This is the approach that I took with my office: Because I am freelance, my week never has a set pattern, but I have a default timetable if I do not have any other bookings on a particular day. On those days I determined to spend 5-10 minutes, no more, on organising my office storage and shelves.
In three months I had done it and felt great. I had also found stuff I forgot I had – books and props. I chucked some stuff away. Other stuff I wasn't sure about. I decided to keep that stuff, I was now conscious that I had it and was confident that my subconscious would decide over the next few days/ weeks whether I really needed it.
Get your ducks in a row. Then quack on.