Sign up to receive my latest posts by email (about once a week, 500 words-ish). As a thank you, I will send you a link to download my free eBook "Be Kind to Yourself: Six Magic Insights to Transform Home-Based Working".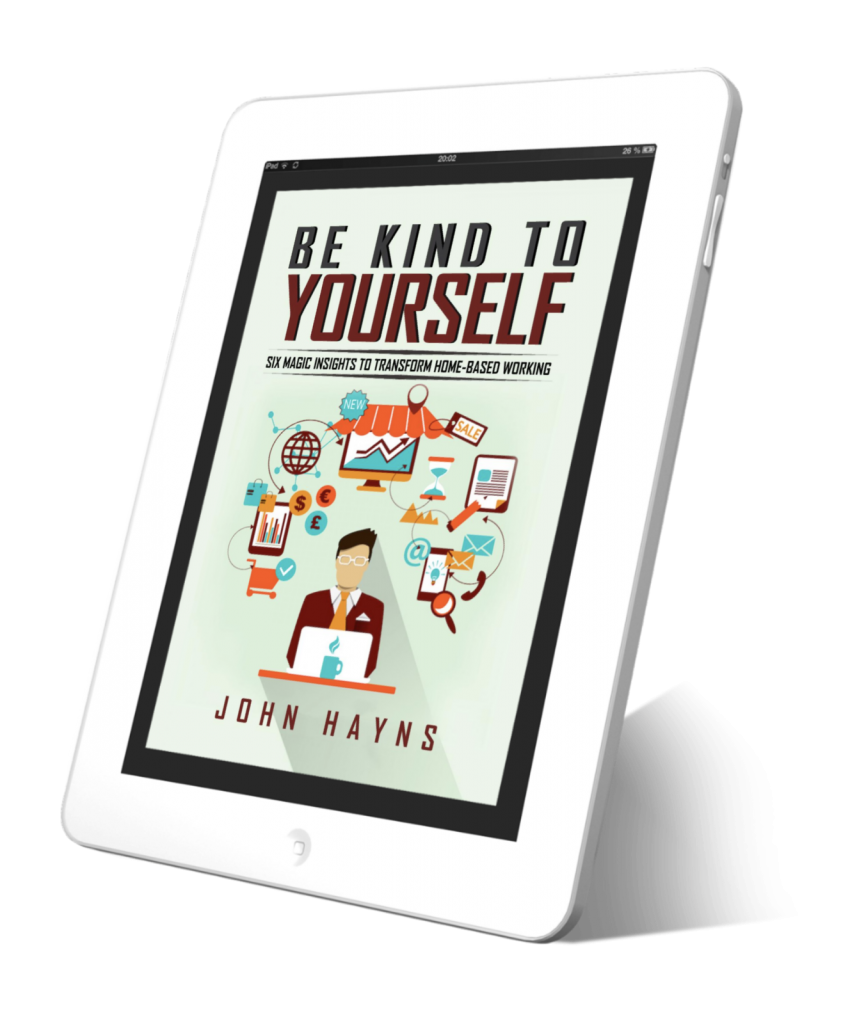 In this easy to read 18 page eBook you will learn how to:
Adapt to new ways of working
Harness the power of habits
Optimise the use of space in your home
Use clothes to boost productivity
Focus on what matters
Plan for the future amidst uncertainty
Enjoy!
Best wishes,
John Hayns